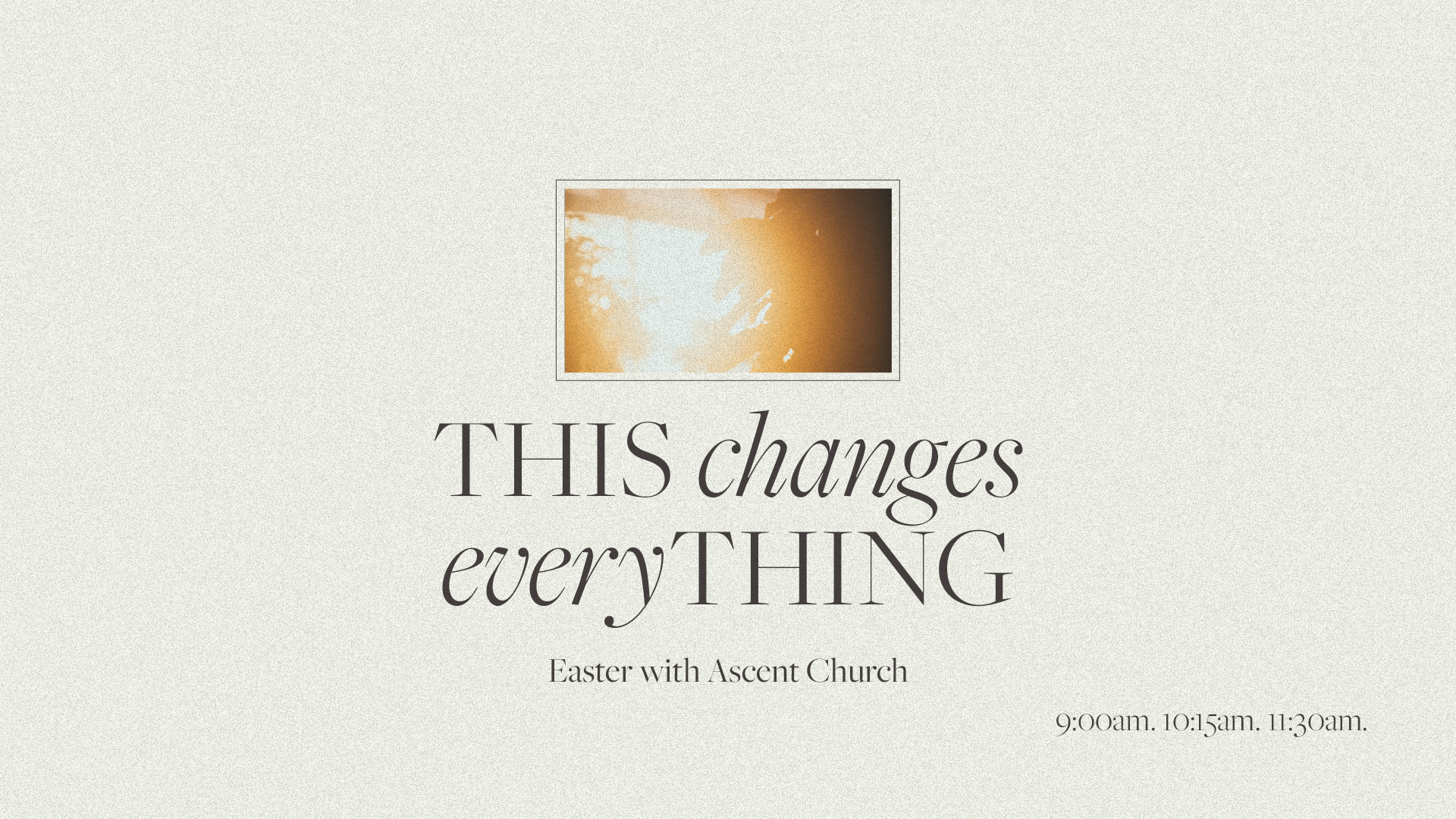 EASTER WEEKEND WITH ASCENT CHURCH
We're so excited to celebrate Easter with you at Ascent Church. You're invited to join us on Friday April 15th, for a Good Friday service at 6:30pm. A-Kids will not be open, as this will be a shortened service for your whole family.
You're invited back on Sunday, April 17th to celebrate Easter with us at
9:00am, 10:15am, or 11:30am
. We have a special worship experience planned that we know God is going to move powerfully in. A-Kids is ready for your family and can't wait to celebrate Easter with your kiddos too!
Reserve your seats now.
___________________________________
GOOD FRIDAY // April 15th. 6:30PM.
EASTER SUNDAY // April 17th, 9:00am. 10:15am. 11:30am.
We can't wait to see you!
Sunday | 9:00 / 10:30am | 2961 Shore Dr, Virginia Beach, VA 23451